EC Graduation Day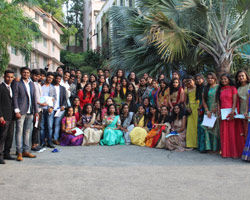 Department of Electronics and communication had organized Graduation Day on 21st of May 2019. The final year students were bid farewell with well wishes by their juniors. The final year students shared their four years journey in the institution and many cultural events were organized to make the day special and memorable.
Graduation Day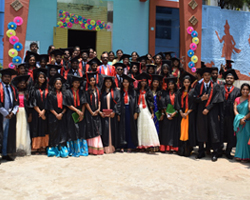 Graduation day for 8th semester students was organized in the Department of Computer Science and Engineering on 14th may 2019. The students took the graduation oath and were honored with course completion certification. Graduands shared their experiences of 4 years of stay in the college. Many Cultural events were organized.
Graduation Day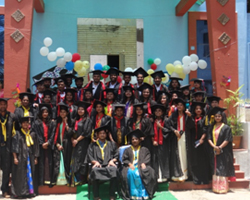 Department of Information Science and Engineering had conducted graduation day for 8th sem students on 10th may 2019. Farewell was given to 8th sem students along with various activities on that day.
Graduation Day "Shalom 2K18"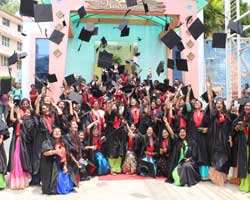 The department of Computer Science & Engineering, organized Graduation day SHALOM- 2K18 on 21st May 2018 ". In this regard 6 events were conducted. The program started with the Invocation song, dance and continued with the welcome address by the Associate Professor, Computer Science & Engineering Mrs. Geetha Megharaj. All the Students and Staff members were actively participated and completed successfully with the support of Management, Principal, students and staff members.