Placement Departments
Vision:
Our Vision is an effort to unearth and raise the level of deserving and talented students bringing them up at par with the best, thus making available a wider talent pool for the Industry.
The support offered by us acts as a catalyst in the process of transforming dreams to reality; helping students across all barriers achieve their dreams.
Mission:
To be classed as "The most preferred College" by University and other Academic Institutions for providing Academic, Extra-Curricular Activities and Training in the areas of HR, Placements, Personal Development, Technology to be the Best Finishing School.
Sri Krishna Institute of Technology, which is about 12+ years old is one of the most prestigious institutions in Bangalore that provides quality training in professional education in various streams of Engineering (CS, IS, E&C, EEE, Mechanical & Civil), affiliated to VTU & affiliated to VTU.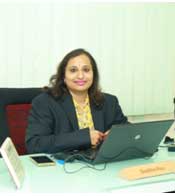 Mrs. M. SUNITHA RAO
Head Corporate affairs
Qualification:B.Sc,(M.B.A.)
Experience:H.R. 20 years
Area of Interest:H.R.
Email Id: skit.placements@gmail.com
Placement Officer: Sunitha Rao - +919448831967
Placement Landline: 080-23721477
Among our achievements, mention may be made of:
AICTE Recognition
NBA Accreditation (In process)
With a vision to be a respected and sought after group of educational institutions, we are very much engaged in equipping individuals to be capable of building learning organization in the new millennium.
In short, a combination of students with inspirational goals, competent, committed and compassionate faculty, a tested and dynamic curriculum and delivery process, a student-centric approach, and a dedicated team of professionals to facilitate placements has resulted in a virtuous cycle of quality inputs, result-oriented processes and desired outcomes.